19th August 2016 at 8:42am
Trends come and go, but a sure-fire staple in the fashion world is, of course, the handbag.
From practical totes to an elegant clutch, there's a style to suit every personality (and occasion). Many people have cupboards full of different bags – a feast of leather, patent, canvas and velvet arm candy to showcase on various outings.
But, what if you were to take things up a notch?
For our latest edition of Collectors' Corner, we caught up with two seasoned handbag collectors – both with established businesses – to find out what handbag collecting (real handbag collecting) is all about.
"There is a strong vintage handbag market" – Kerry Taylor
The evolution of the handbag
Over the years, handbags have evolved into much more than a practical item to carry essential belongings in while going about your daily tasks. And there's the key – years.
Handbags have been a fashion staple for a long time, which means there's now a wonderland of vintage and designer wares for current collectors to get their hands on. We wondered though, how popular are vintage handbags in comparison to their modern-day counterparts?
Kerry Taylor runs vintage fashion action site Kerry Taylor Auctions, so knows a thing or two about the world of bag collecting. "There is a strong vintage handbag market, and they are very popular with buyers all over the world. You can't really compare them with other items we sell.
"Many hard-working, successful businesswomen like to spoil themselves, but also like a bargain. It's still possible to purchase luxury bags at auction at a fraction of their modern retail price, and of course – there is no waiting list."
This point about businesswomen is interesting: "The luxury market has less to do with great design, and more to do with consumerism and status symbols," Kerry explains. Indeed, such collectors enjoy treating themselves to a new bag as a way of celebrating their success – almost like a trophy.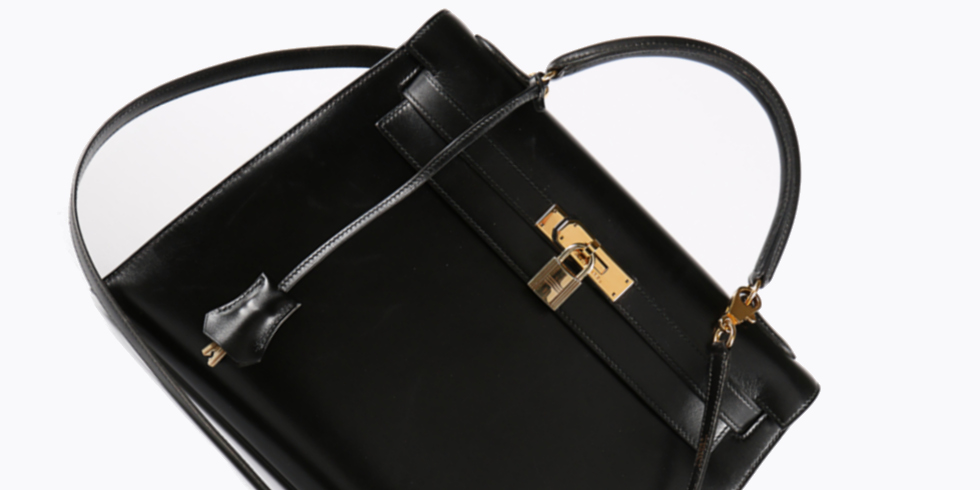 For these collectors, fashion auctions are ideal, as authenticity is guaranteed. And for new buyers, auctions are very welcoming, as Kerry points out: "We take great care to assist and advise anyone considering bidding with us. All of our handbags can be viewed online via our website or in person before the auction.
 "I started by decluttering my enormous bag collection by selling them on eBay" – Pauline Wellington
"The other advantage to buying vintage at auction is that it is usually far cheaper than buying retail, plus you have the peace of mind that all items are genuine."
There's also the buzz of the auctions, where a friendly atmosphere attracts a veritable community of fashion collectors – all with a common interest.
Handbag rental: an easy way to expand your collection
Of course, despite auction prices sometimes being cheaper than retail, bidding on new wares isn't everyone's cup of tea.
Step forward Pauline Wellington, owner of The Handbag Rental, whose love of handbags inspired her to start her business: "I ran out of room for all my handbags! I started by decluttering my enormous bag collection by selling them on eBay. I parted with my first Prada bag, and immediately regretted it. I wondered whether I could create an online community where handbag lovers could make money, and renters could enjoy designer styles they couldn't usually afford."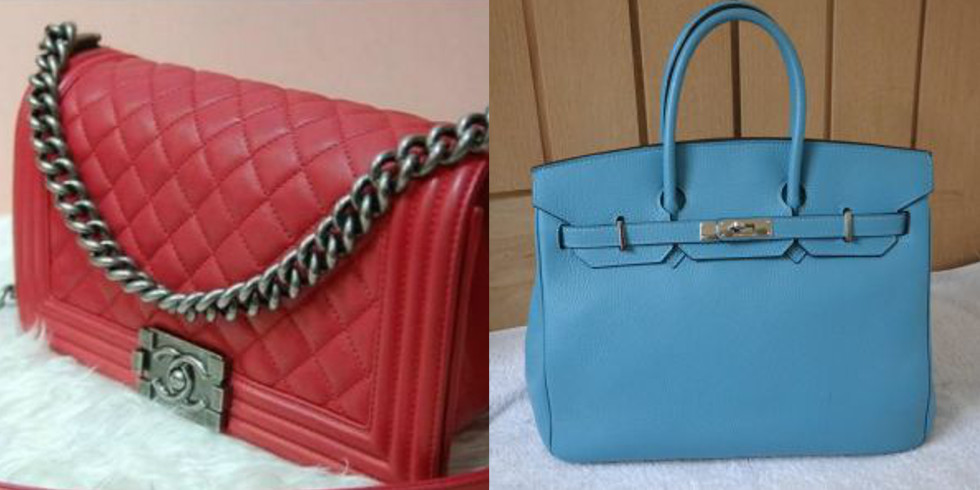 The Handbag Rental does exactly what it says on the tin. You can sign up to be a member, and rent out as many handbags as you like. If you don't quite have the bank balance to collect bags yourself, you can simply browse the collection online and hire a handbag to enjoy.
Not only is this handy for the fashion-conscious (some of whom don't relish being seen in the same outfit twice, particularly at important events), but it's great for those who are passionate about handbags, but maybe don't have the budget to buy pieces for keeps.
For the renters, you could say this is the exact opposite of collecting. Yet, for the owners, renting out handbags is an ideal way to get a little more out of their collection. "It's the perfect solution, that allows you to rent out your handbag with no risk and no fuss," says Pauline. "The renters are out there strutting their stuff, while you're making money to put towards a new bag!" Genius.
What makes a handbag valuable?
Speaking of new bags, how does one choose the most collectible style? "The value of a handbag depends very much on the designer name," says Kerry. "You might have a beautifully crafted leather 1960s handbag, but unless it's stamped 'Hermès', for example, it isn't going to be worth much."
"With Hermès Birkin and Kelly bags in particular, the colour and material greatly affect the value. An orange crocodile Kelly bag in good condition is going to be worth £10,000-20,000, whereas one that is black and calf leather would be £1000-£2000, on average."
The value of a handbag depends very much on the designer name
There's also the star factor, adds Pauline: "If a celebrity gives away a handbag as a prize, that would add value."
If you're new to handbag collecting and would like to choose a valuable piece, here are some more tips:
If two (or more) designers teamed up to make a one-off design, you could be onto a winner – although, 'limited edition' doesn't always mean high value.
These are your trophy pieces, so to speak. "A Chanel 2.55 will ALWAYS be popular in the saleroom," says Kerry. "In terms of the most collectible vintage handbags, you can't go wrong with Hermès, Chanel, and true vintage Gucci."
"Only buy from a reputable auction house such as ours", says Kerry, "as we authenticate and guarantee every item we sell. Buying online from an unknown source can be very risky, and there are some extremely good fakes out there."
The history of handbags
Naturally, if you really want to get into handbag collecting, it helps to know your stuff.
You don't have to become a full-blown handbag historian, but reading up on handbags and browsing fashion exhibitions at museums and galleries will help you spot the most desirable pieces. "Go to museums, look at their collections, read books on the subject," says Kelly. "You will be more likely to recognise a vintage piece that is of value if you have done your research."
Remember, you have the whole world at your fingertips too – delve into the world of handbag collecting online, and you can build an impressive base of knowledge.
Such knowledge could help you hunt down some beautiful buys. We asked Kerry to share some of the most noteworthy pieces that have been sold at her auctions. "The vintage handbags we sell are either extremely rare and unique designs, or highly collectable classics which have stood the test of time and are still desirable," she says.
"A couple of years ago we sold a rare Anne-Marie of France novelty handbag from the 1940s – it was made to look like a champagne bucket with ice and a bottle sticking out of the top. It sold for £500 because it wasn't in the best condition."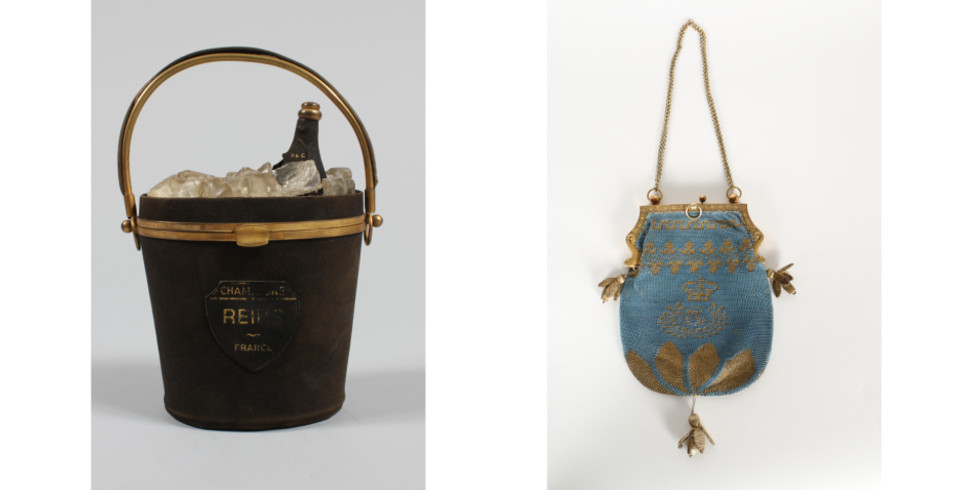 Any other memorable sales?
"A fine blue silk and gold thread reticule bearing the cypher of Queen Caroline, circa 1820-21, which sold for £1400, and handbags which belonged to the Duchess of Windsor, including a Schiaparelli leather and fur waist pouch that sold for £6500. Plus, a Dior black crocodile clutch with a WE clasp (for Wallis and Edward), which sold for £9500."
Bags of passion
Something all of our collectors so far in this series have had in common is a genuine passion for their hobby. To these guys, collecting isn't about making money, or doing a job – it's about enjoying an interest, whether that's alone, or as part of a collecting community.
Do you have experience in handbag collecting? Start a new conversation and follow us on twitter @StandardLifeUK and Facebook. Share some of your own favourite handbags with us.
Find your alternative investment option in Collector's Corner
The information in this blog or any response to comments should not be regarded as financial advice and is based on our understanding in August 2016.