21st April 2016 at 11:00am
Vinyl records are back in a big way and if you look at how music has largely gone digital thanks to services like Spotify, iTunes and Tidal, it's understandable that audio purists are going back to the past.
After all, most laptops are sold without CD drives, and handheld tablet devices are digital-only, so if it's physical formats you crave the answer could lie within the cult cool of record collecting.
The LP record format we know today was first introduced in 1948 but it wasn't until the 1960s that vinyl hit mainstream popularity, followed by a new generation of avid music collectors. It's understandable, then, that this is a format rife with rarities, one-off releases and World Record Day special issues that are highly sought after.
For this Collectors' Corner, we spoke with a wide range of influential collectors, record store owners and vinyl bloggers to find out more about the intricacies of collecting records.
The art of record collecting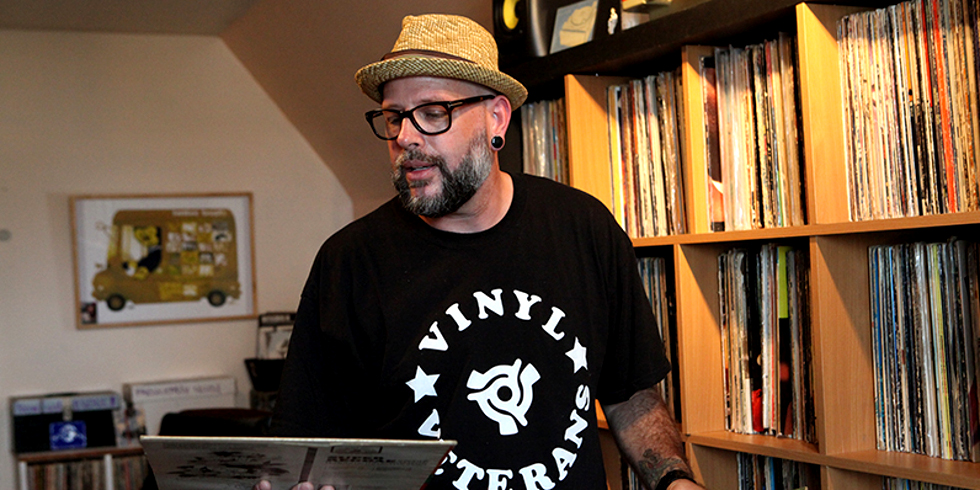 Copyright Janette Beckman/Jamison Harvey
Jamison Harvey (AKA DJ Prestige) is creator of Flea Market Funk, a site that has worked to preserve record history since 2007, while introducing newcomers to this compelling pursuit. Harvey tells us that he got into collecting vinyl through his father who had an assortment of releases spanning soul, rock and other genres.
"When I got older and immersed myself in hip hop, I started searching for all of the original records the hip hop artists were sampling," Harvey recalls. "That opened up a world of funk, soul, jazz, and many other genres. From there I started DJing, and in 2007 I founded FleaMarketFunk as a way to highlight my discoveries."
Today, the site aims to the raise the profile of independent and niche acts pressed on wax that might otherwise fly under the radar but, while this may sound niche, Harvey explains that there is money to be made in collecting all sorts of records, too.
"It's always been a viable way of making money," he explains. "Vinyl records, as hot as they are now, have never gone away. New generations are discovering the warm analogue sound of vinyl, as well as the beautiful cover art and liner notes an MP3 doesn't have."
"With eBay, Discogs [a popular vinyl marketplace], and other platforms, it's easier to sell than it ever has been. However, there's much more competition as well, so if you're going to do it, you better be good at it. You really have to know how to grade records and be knowledgeable about pressings and so on. In a nutshell, you have to become an expert and take it seriously."
Where to start with record collecting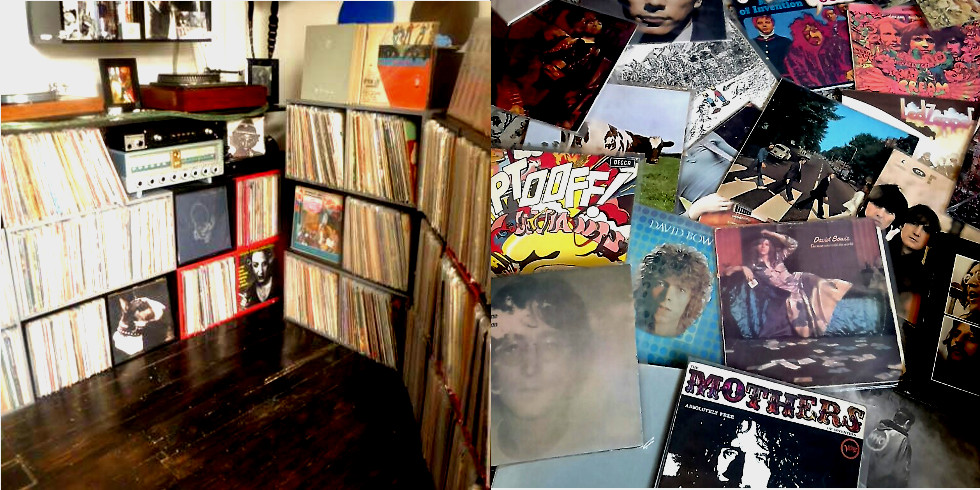 Copyright Darren Yeats
There are over 50 years' worth of record pressings out there in the wild, which can be overwhelming even for the most discerning collector. Harvey recommends collecting the kind of music you love first before broadening horizons, and adds that enthusiasts will eventually fall down various 'rabbit holes' of collecting as they stumble across new artists or styles they hadn't previously considered.
We spoke with Darren Yeats, founder of Edinburgh-based record shop and blog Voxbox Music. Yeats has great knowledge of how to build up a solid, valuable collection, and explains that stores like his, together with record fairs, car boot sales and charity shops are a great place to start digging around for rarities.
"As a rule of thumb, prices begin to peak when the original fans hit 50; when they have more money, [and] are at [the] top salary bracket in [their] career, with mortgage paid off and kids out of university," Yeats reveals.
"Anyone looking for price rises in the future should think about classic albums and bands that have fans about to hit 60 years old in 2020," he continues. "That probably explains the rise in punk prices and 1980s indie music. So, the original first pressings of albums by the Sex Pistols, The Clash, Joy Division, New Order, The Jam and The Smiths could more than double in value by then." But there's no guarantee, of course.
But if you want to get started now, Yeats – like Harvey – agrees that new collectors should start with bands and genres they like and over time they will undoubtedly come across new acts with potentially valuable releases under their belt.
Yeats concludes, "If [records] are not immaculate, you will usually have to play them at least once to properly assess the condition and [if], heaven forbid, they do go down in value, then at least you have something to enjoy. Make sure you are familiar with The Rare Record Price Guide and their grading system, and aim to buy records that are in 'excellent' condition or better."
So while Harvey and Yeats are convinced that vinyl records are a viable investment, all of the interviewees in our article agree that money should not be a person's sole driver for getting into music, but rather, a love of music. Regardless of motivation, what do potential buyers look for in records that makes them so valuable?
Identifying a desired vinyl classic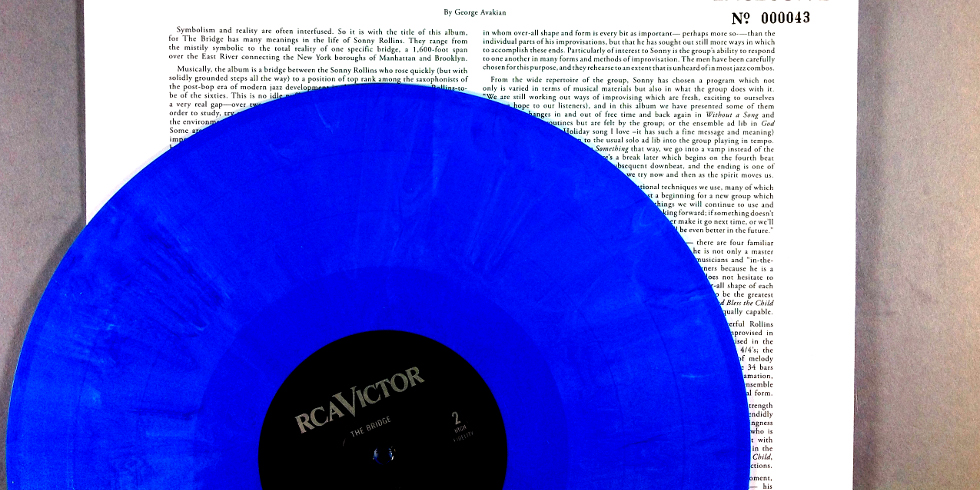 Copyright Cameron Schaefer
Cameron Schaefer's foray into vinyl collecting began when his dad cleared his house of over 100 assorted LPs dating back to the '60s and '70s, spanning jazz, rock and other genres. His online record club Vinyl Me, Please offers members exclusive pressings and other goodies on a regular basis.
On what makes some vinyl more valuable than others, Schaefer explains, "Rarity is the biggest factor. The less a record was pressed, the higher potential for it to rise in value. Like any collectors' items, certain packaging characteristics like foil-stamp numbering on the jacket (001/500), misprints or famous or controversial images/text are often identifiers that add to the value.
"Today's limited-edition pressings also generally come with other features like heavier weight vinyl, colour vinyl, special inserts or other features that help differentiate them from standard pressings. Record Store Day exclusives can be hit or miss in terms of value and are always a function of both the number pressed and the desirability of the pressing."
Leeds-based music shop Wall of Sound Records resides in the basement of Crash Records, and is a haven of rarities owned by Elliot Smaje who received his first vinyl player on his 13th birthday. On what makes certain LPs more valuable, he says, "It's the 'how long is a piece of string' question. Like any area of collectability, it is governed by supply and demand when it comes to genuine rarities.
"There's plenty of vinyl on the market that sells well but not for a fortune – simply because the demand and supply are well balanced. I see some records all the time that plenty of people want but are regularly in collections that I buy.
"Consequently they have a good, but not wallet-challenging price. But there can be sudden events that change demand which can have a short-term impact on the market – the death of David Bowie being the obvious recent example."
Smaje describes the constant shifts in value a "balancing act" between the popularity of the artist in question and the collectability of a certain album, so constantly monitoring the popularity of acts and keeping one eye on under the radar releases is key.
For example, Smaje's biggest sale was an extremely rare folk album called Folkal Point which sold on eBay for £1,000.
Yeats at Vox Box concurs, and adds, "Withdrawn or censored record sleeves are interesting. Either due to complaints from retailers or poor initial sales. For example, David Bowie's third album, 'The Man Who Sold the World' was originally released in the UK with him on the cover lounging with luscious long hair and wearing a dress."
The record didn't sell well at release but, as Smaje points out, the death of Bowie has resulted in copies of that particular record sleeve commanding prices in excess of £1,000. Similarly, sleeves by artists such as – at the time unknown – Andy Warhol and other big name designers can fetch high prices among collectors.
It just goes to show that being well connected, having ears to the ground and immersing yourself in the vinyl culture is important when trying to nurture a desirable collection. It's lucky, then, that there exists a vibrant community around the format with much to offer.
Embedding within the record collector community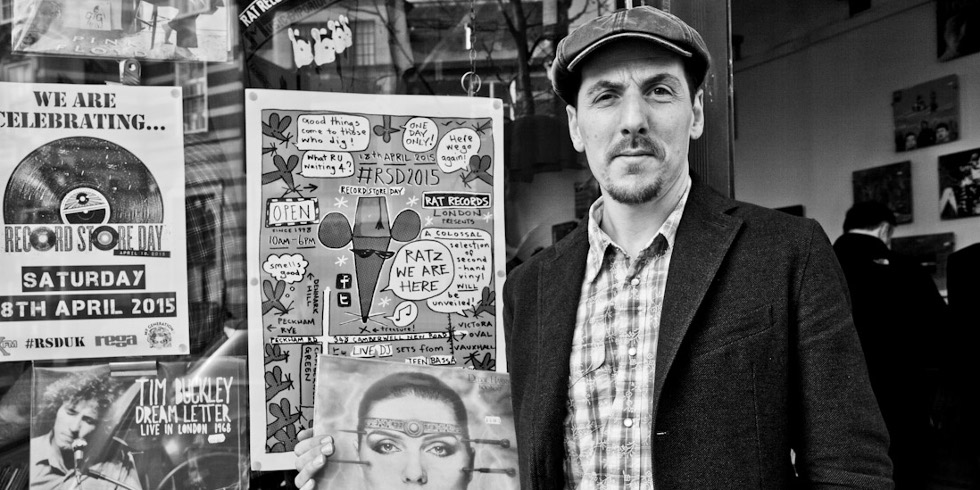 Copyright: Tom Fisher
To close our deep dive into the world of vinyl, we spoke with Tom Fisher, owner of South London record haven Rat Records, who was featured on the BBC after discovering an acetate record of an unreleased collaboration between John Lennon and Mick Jagger – a cover of Willie Dixon's blues track 'Too Many Cooks (Spoil the Soup)'. Fisher sold it at auction for £1,400 in 2003.
On the dedication needed to get the most from the vinyl community, Fisher says, "I'm afraid it's legwork: boot sales, jumble sales, classified ads," and adds, "We're in a strange Indian Summer when vinyl – the format – is cool again. This is inflating certain periods and genres for reasons of nostalgia."
"Collect because you love the music, but to expect that [this] will necessarily be profitable is not the reason to do it."
Though Fisher feels the hype around vinyl will eventually cool down, Harvey at Flea Market Funk agrees that it's a great scene to be a part of. "The vinyl record community is fantastic," he states. "It's small, and a lot of people know each other.
"With the access to the internet, the reach has grown global, so it's easier to get a record now, easier to find out information about records, and a lot easier to bring record collectors and enthusiasts together. Like I said earlier, vinyl records never went away so many people still do all-vinyl nights. Those of us that do collect vinyl records gravitate towards each other in some way."
In parting, Smaje at Wall of Sound Records has some final words of wisdom for anyone interested in LPs, "Collect because you love the music, but to expect that [this] will necessarily be profitable is not the reason to do it.
"To invest blindly without the love of the music to me is a folly. If you don't get involved in the music you are never going to understand the market and the passion that it is driven by. There is no magic answer to wise investing.
"There is no magic place where collectibles come from," he closes. "You could get in a car and go to 100 charity shops, car boot sales and little nooks and crannies and come away with absolutely nothing. To be in the market you have to participate in a way that things come to you – which means that for me it is a seven day a week living. […] Don't give up your day job to do it."